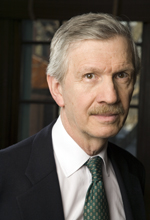 Professor emeritus, Faculty of Law, McGill University
Jean Monnet Chair in the Law of International Economic Integration
Taught constitutional law, law of the sea, public international law, international trade law, international arbitration, and the law of the European Community, and public international air law.
Prepared books, articles and studies in English and French on international trade law and on Canadian comparative and constitutional law and international law.
Served on WTO and NAFTA dispute settlement and arbitration tribunals.
Member of the Order of Canada in December 2007.
Education
LL.D. (Honoris causa) (Université de Lyon, 1995; Kwansei Gakuin, 2002)
LL.M., Harvard Law School, 1967-1968
B.C.L., McGill University, 1966
A.B. magna cum laude, Harvard College, 1963
Employment
Professor, Faculty of Law, McGill University, 1976-2010
Acting Director, Institute of Air and Space Law, McGill University, 1998-August 2002
Director, Institute of Comparative Law, McGill University, 1984-89
President, Canadian Red Cross Society, October 1999-2001
Rédacteur associé : Annuaire canadien de droit international/Canadian Yearbook of International Law, 1990-2011
Member of the Bar of the Province of Quebec, 1967-
Areas of Interest
International trade law, law of regional economic integration, European Community law, Canadian and comparative constitutional law, international environmental law, international humanitarian and human rights.